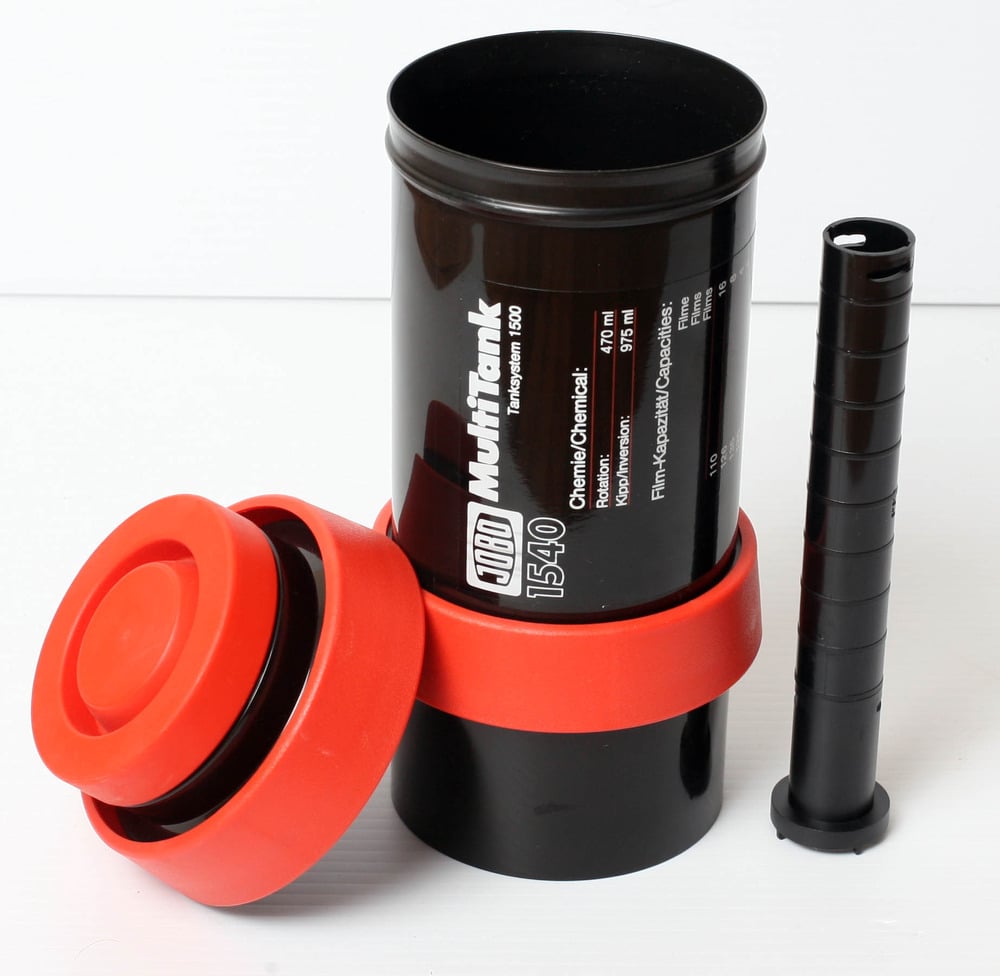 Jobo 1540 Unitank for up to 4X 1501 reels for 35/120 (NEW)
$

88.00

/ On Sale
---
---
This 1540 drum for up to Four (4) adjustable 1501 reels for use with 35mm or 120/220 films (no reels included).
Max capacity: 4 rolls of 35mm or 4 rolls of 120 or 2 rolls of 220
Min capacity for fully loaded tank - 470ml.
Available with Inversion lid for manual processing or with Cog lid for use on Jobo machines with a lift.
BRAND NEW