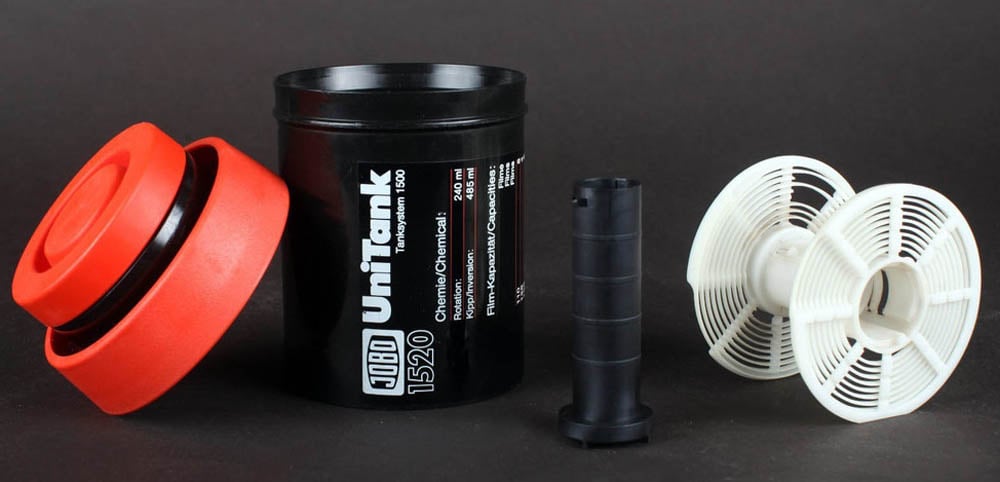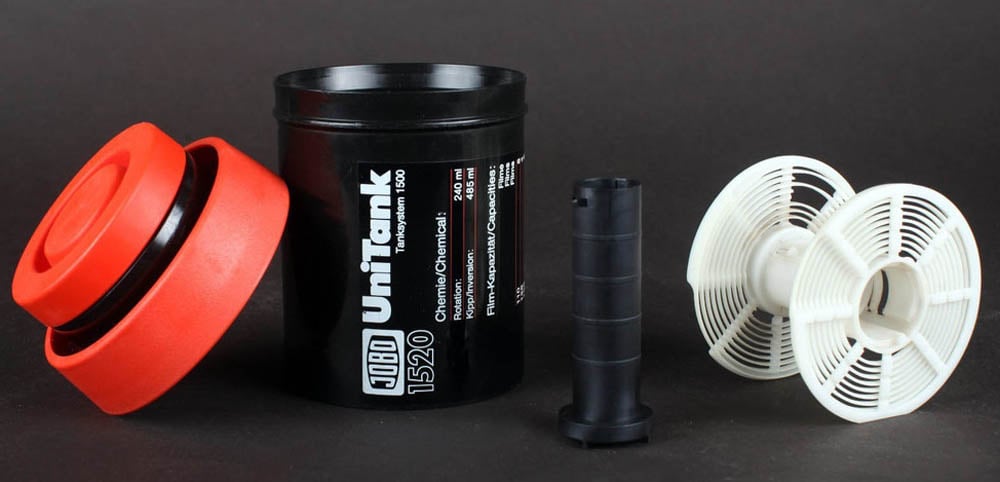 Jobo Unitank 1520 Processing Tank with One 1501 Reel
$68.00
Brand new.
This Jobo unitank 1520 drum will process up to 2 rolls of 35mm, 2 rolls of 120 or 1 roll of 220.
Includes 1 reel (1501 duo set).
The 1500 unitank system is fully modular and expandable. Add 1530 modules to this tank to increase its capacity.
Use for inversion or rotation processing.
Choose the cog lid option for use with Jobo machines with a lift.